The occurrence of endometriosis in postmenopausal women has been cited in medical literature as being between 2% and 5%.  A retrospective study of over 42,000 women who underwent surgical treatment for endometriosis found that 17% were perimenopausal and 2.5% were postmenopausal. 
What is Endometriosis?
Endometriosis is a condition where endometrium-like (womb-like) tissue is found in other parts of the body, such as the fallopian tubes and the ovaries. This tissue acts in the same way as the womb lining, but unlike the lining of the womb which sheds each month and leaves the body during the period, it has nowhere to go. This causes pain and inflammation, as well as scar tissue, ovarian cysts, and bowel issues. Endometriosis is "driven" by the fluctuation of female hormones occurring during the menstrual cycle. 
Learn more about Endometriosis.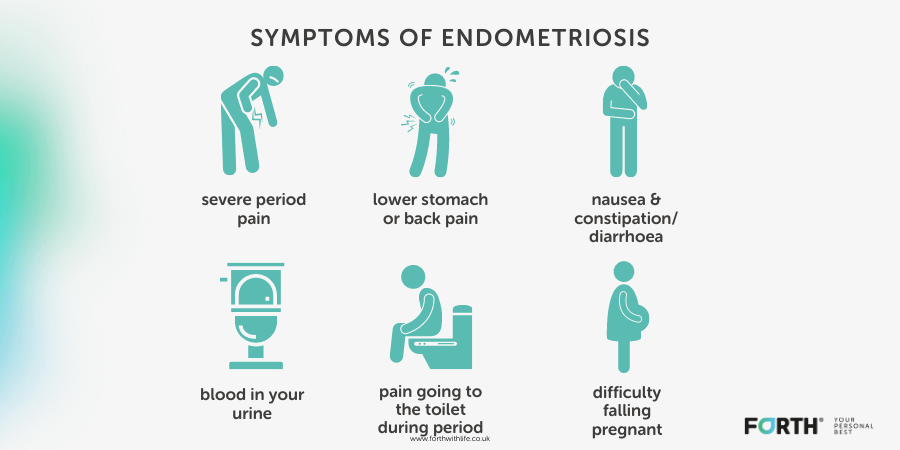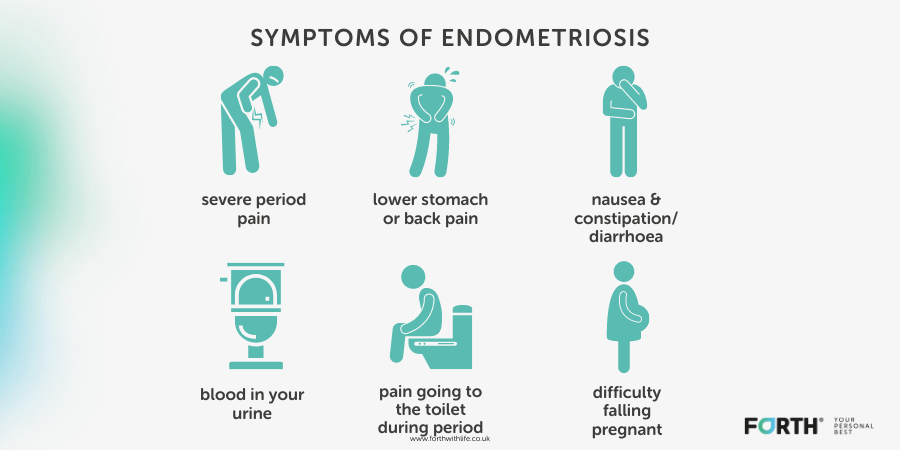 What Causes Endometriosis After Menopause?
Endometriosis after menopause is, fortunately, very rare – however, for those women suffering it is important for it to be diagnosed and treated.
Postmenopausal endometriosis is considered to be a more complex condition than endometriosis in women of reproductive age.  It is also unclear whether women suffering from endometriosis postmenopause are experiencing a continuation of an existing condition or experiencing a new condition.
It is possible for a woman to have had asymptomatic or undiagnosed endometriosis in her reproductive years and the disease progressed through to postmenopause.
As endometriosis is an oestrogen-dependent inflammatory disease, most women who suffer from endometriosis find their symptoms ease after menopause once oestrogen levels fall.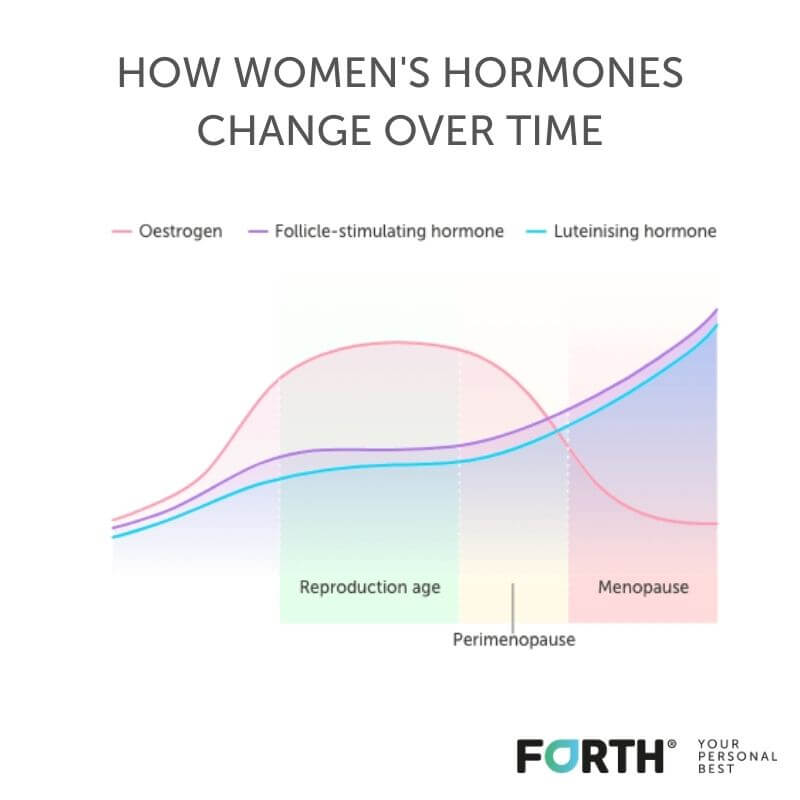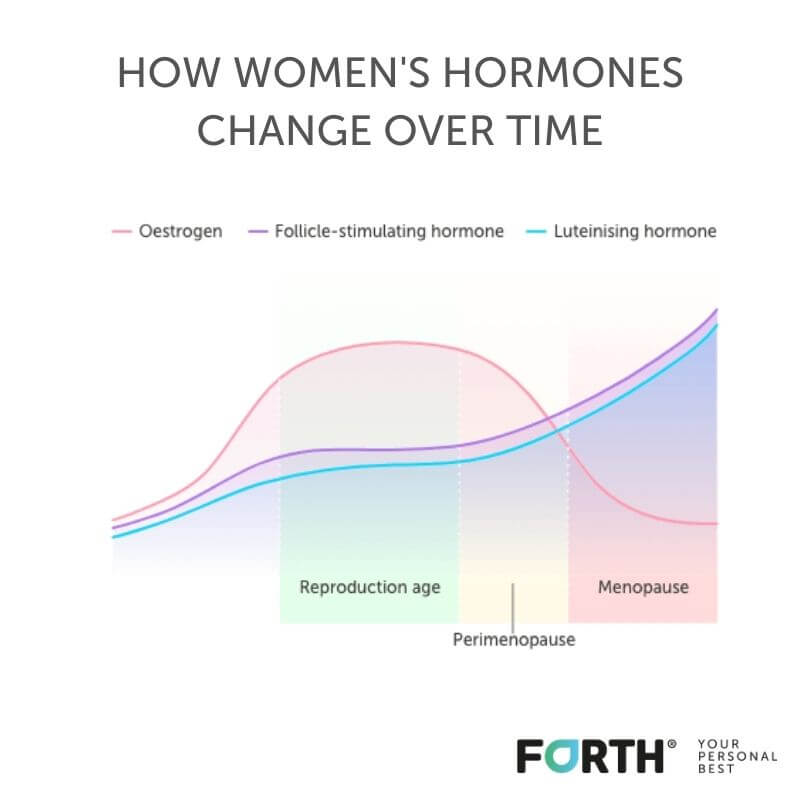 However, it is thought that physiological, but unvarying levels of oestrogen from HRT may support the growth of endometriotic lesions. Although it is less common in postmenopausal women and less extensive.
The data surrounding HRT and endometriosis is limited, with little evidence to say endometriosis returns when women begin taking HRT. 
Continuous combined therapy (oestrogen and progesterone) appears to present a lower risk of postmenopausal endometriosis than oestrogen-only therapies, in women with and without a hysterectomy.
Therefore, it's important for women to be diagnosed with endometriosis so the right treatment both pre and post menopause can be prescribed.  
HRT has many benefits to longer term health, such as reducing the risk of heart disease and osteoporosis, so should be consider within the context of other conditions.  
Diagnosis of Postmenopausal Endometriosis
The diagnosis of postmenopausal endometriosis is challenging, not least because it is rare. The gold standard for diagnosing endometriosis, regardless of age, is a laparoscopy. This is where a small camera is inserted into the stomach to inspect the pelvis for evidence of endometriosis lesions.
Postmenopausal Endometriosis Treatment
There are three options for treating endometriosis at any age, these are:
Surgery
Surgery to remove endometriosis and cysts via keyhole surgery. In some cases, more complex surgery is required if the bowel or bladder are affected, as well as a hysterectomy to remove the womb or a oophorectomy to remove the ovaries.
There is more information on surgical treatments at Endometriosis UK.
Hormone Treatment
There are various hormone treatments for endometriosis to suppress the production of oestrogen. However, this isn't generally needed in postmenopausal women as oestrogen levels have declined.
Learn more about hormone treatment.
Pain Relief
There are pain relief and management options for endometriosis in the form of pain killers, heat applications, physiotherapy and pain clinics.
Learn more about pain relief.
Conclusion
Endometriosis after the menopause is thankfully rare, but more needs to be done to not only diagnose the condition sooner in women of reproductive age, but to also carry out more research into endometriosis postmenopause. 
This will enable women to get the right treatment and support and would allow women to have more informed discussions around the treatment of their postmenopause symptoms in light of previous endometriosis.
Was this helpful?
Let us know if you liked the post. That's the only way we can improve.